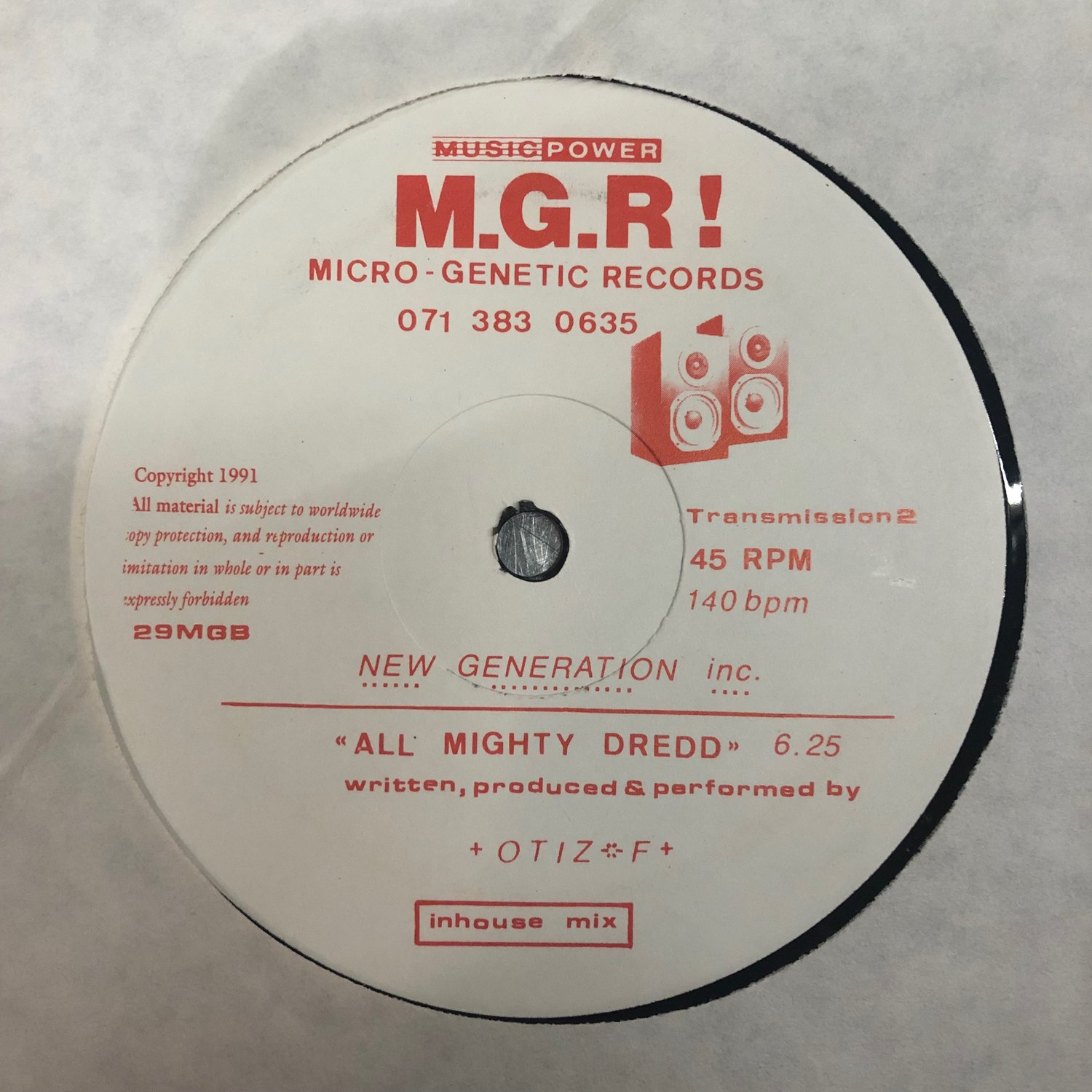 New Generation - All Mighty Dread
Very in demand and long time want for me - managed to pick up a handfull of copies from a very unexpected place. Dark and dubbed out breaky weirdness made by Otiz F. Angel who is definitely worth a google if you don't know about him.
Unplayed dead stock, only a few - don't miss!